BAYER PET POrtal & PRODUCT TOWER SITEs
RESPONSIVE WEBSITEs FOR UK, FRENCH and BRAZILIAN MARKETS
Bayer Animal Health (BAH) is the 5th global player in animal health products. BAH consists of two divisions Farm Animal Products (FAP) and Companion Animal Products (CAP).
Bayer was looking for a partner to design and develop a truly customer focused, best-in-class web, search and content approach for a global pet owner customer pilot for the Companion Animal Products (CAP) division .
CAP predominantly sells anti-parasitic for dogs and cats. These products prevent against or treat fleas, ticks and worms and come in the form of collars, liquid "spot-ons" or tablets. The main brands in focus of this pilot include: Seresto, Advantage, Advantix and Drontal.
 
Communication objectives of the pet owner web portal
• Create brand awareness for our animal health products among pet owners
• Create brand equity
• Drive timely conversion (SEA, SEO, call-to actions)
Marketing objectives of the web portal:
• Bring the digital agenda objective to life: "Be present when and where the pet owner seeks information and enable engaging dialogue"
• Be the natural go-to source for parasite questions on the web
• Educate on our categories and products to create a need for our products
• Use the web portal and search as a cost-effective lead & engagement driver
• Drive conversion via a call-to actions, such as store locator, buy-now, coupons
• Recruit new pet owners into our categories
Concept & Design
• Create a pet owner web portal concept and design
• Create an efficient User Experience (UX, UI, OnPage SEO)
• Create all elements (1 content castle, 4 brand towers, 3 conversion modules)
• Show two alternatives: 1) Based on existing BAH website 2) New concept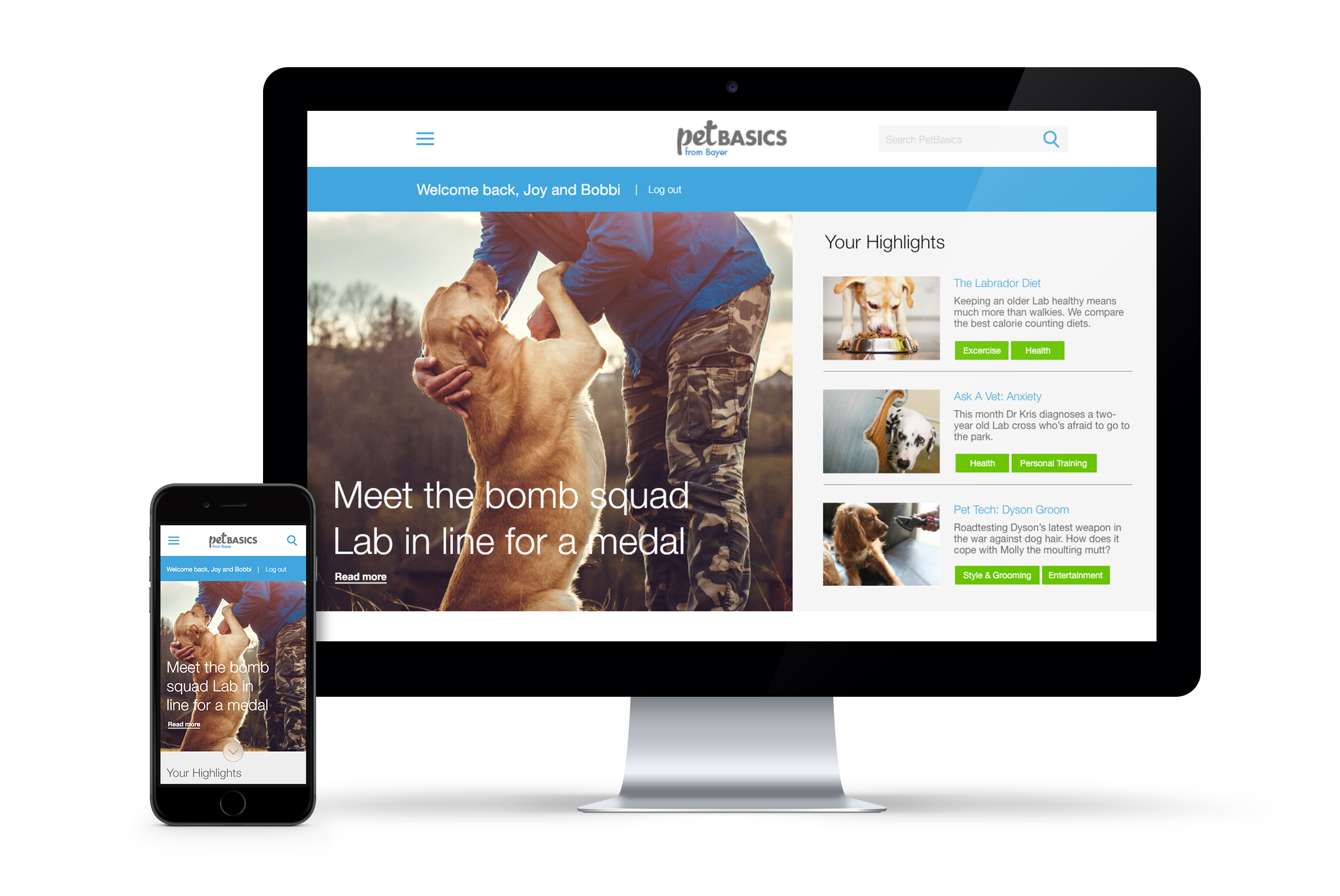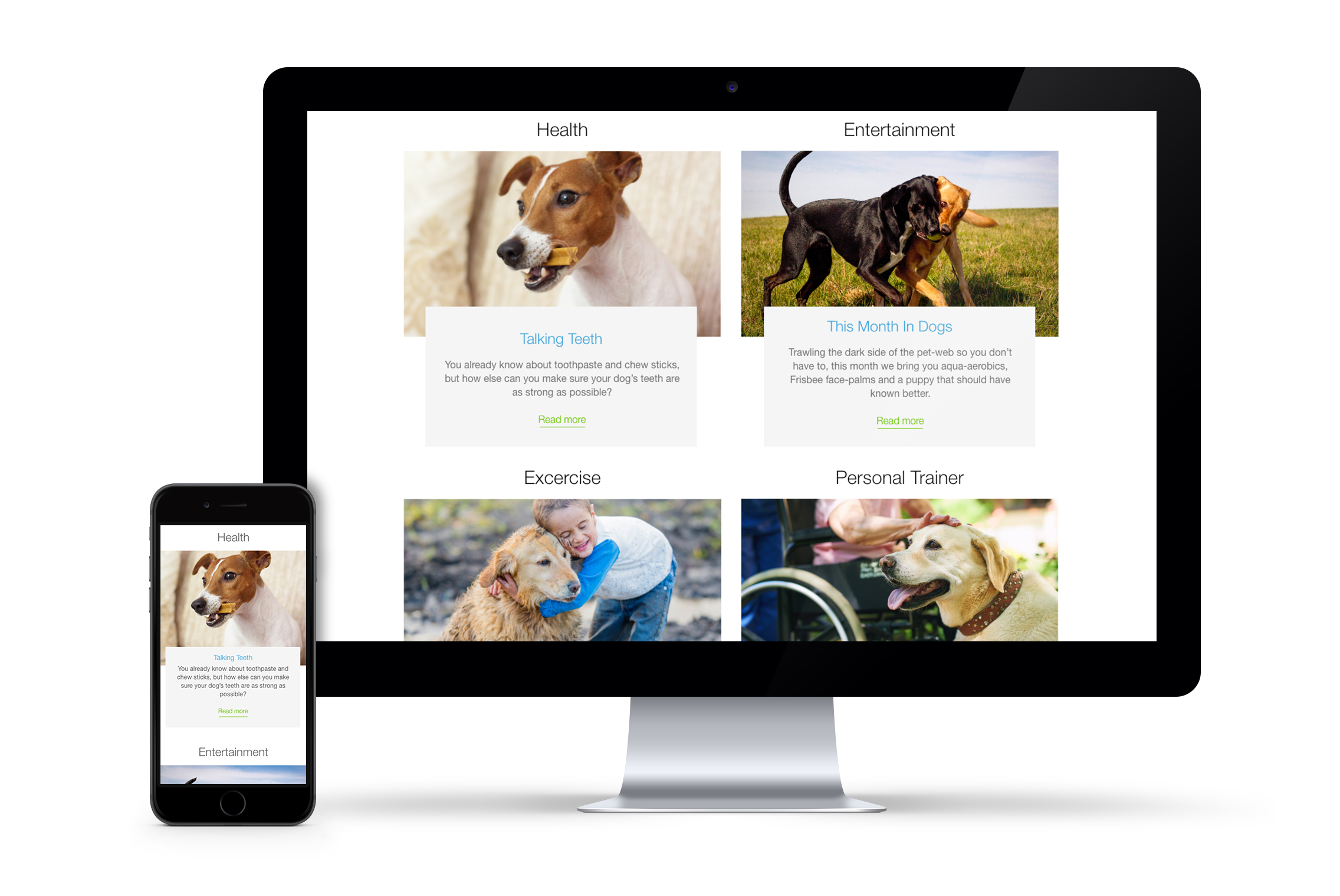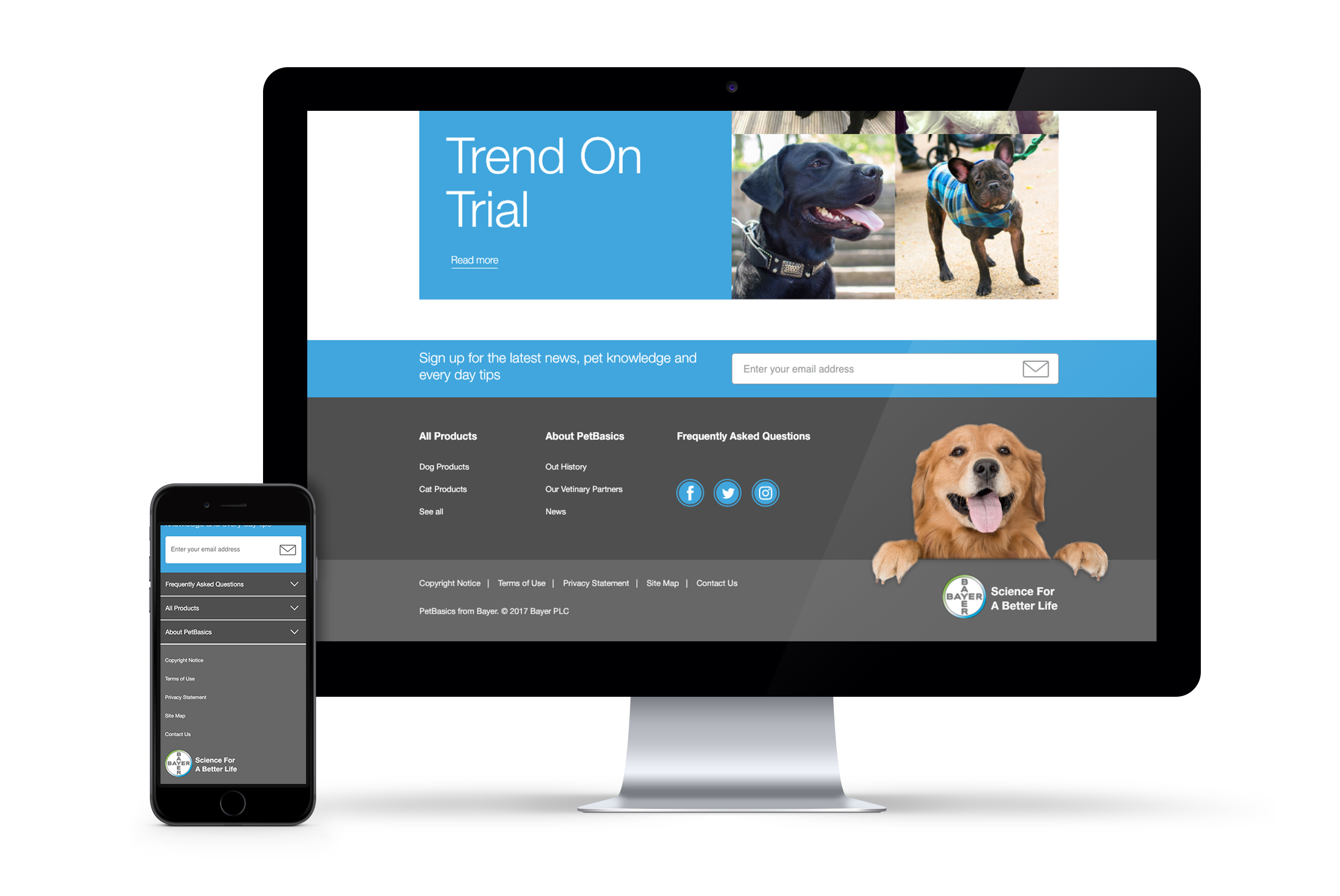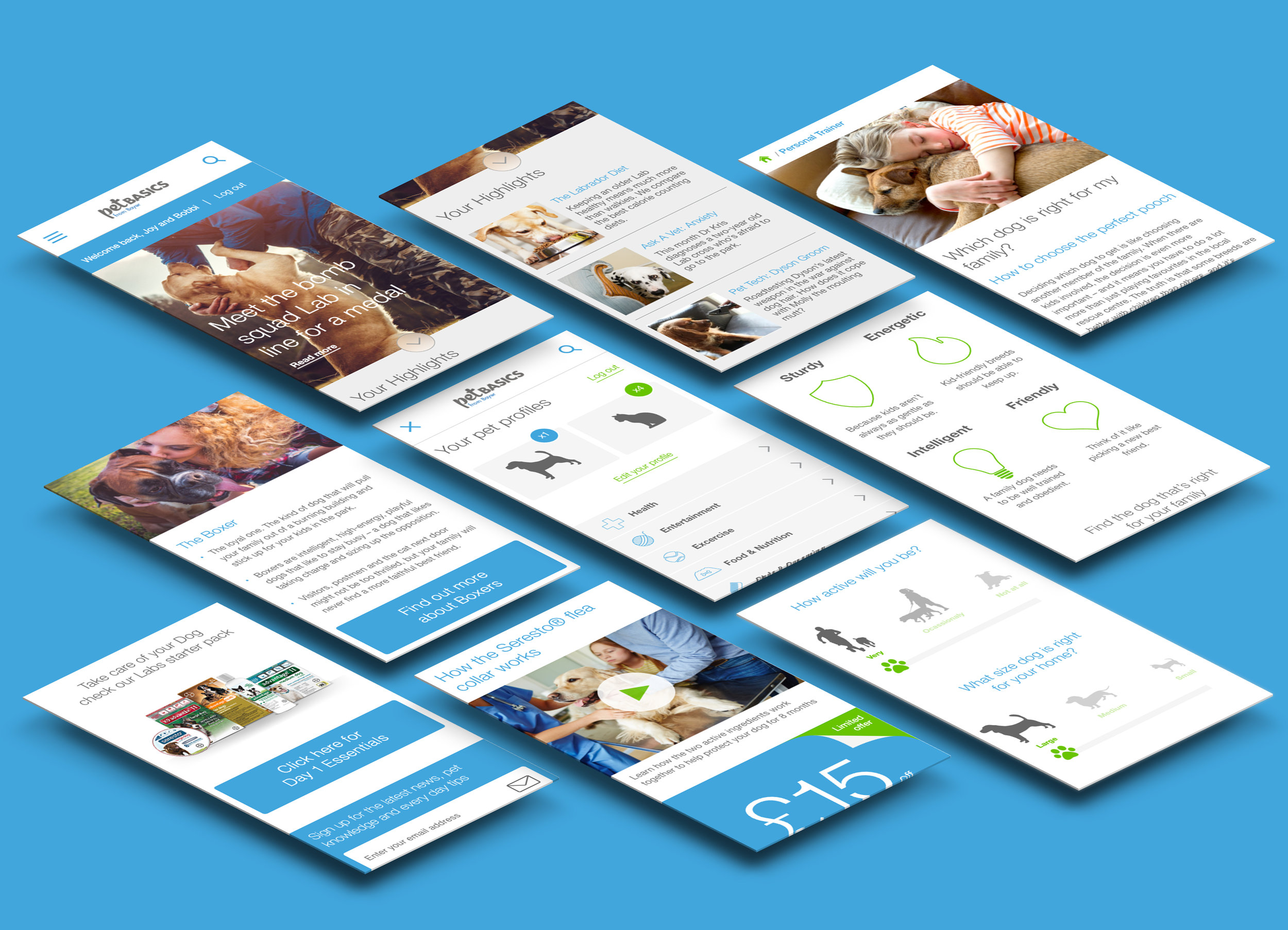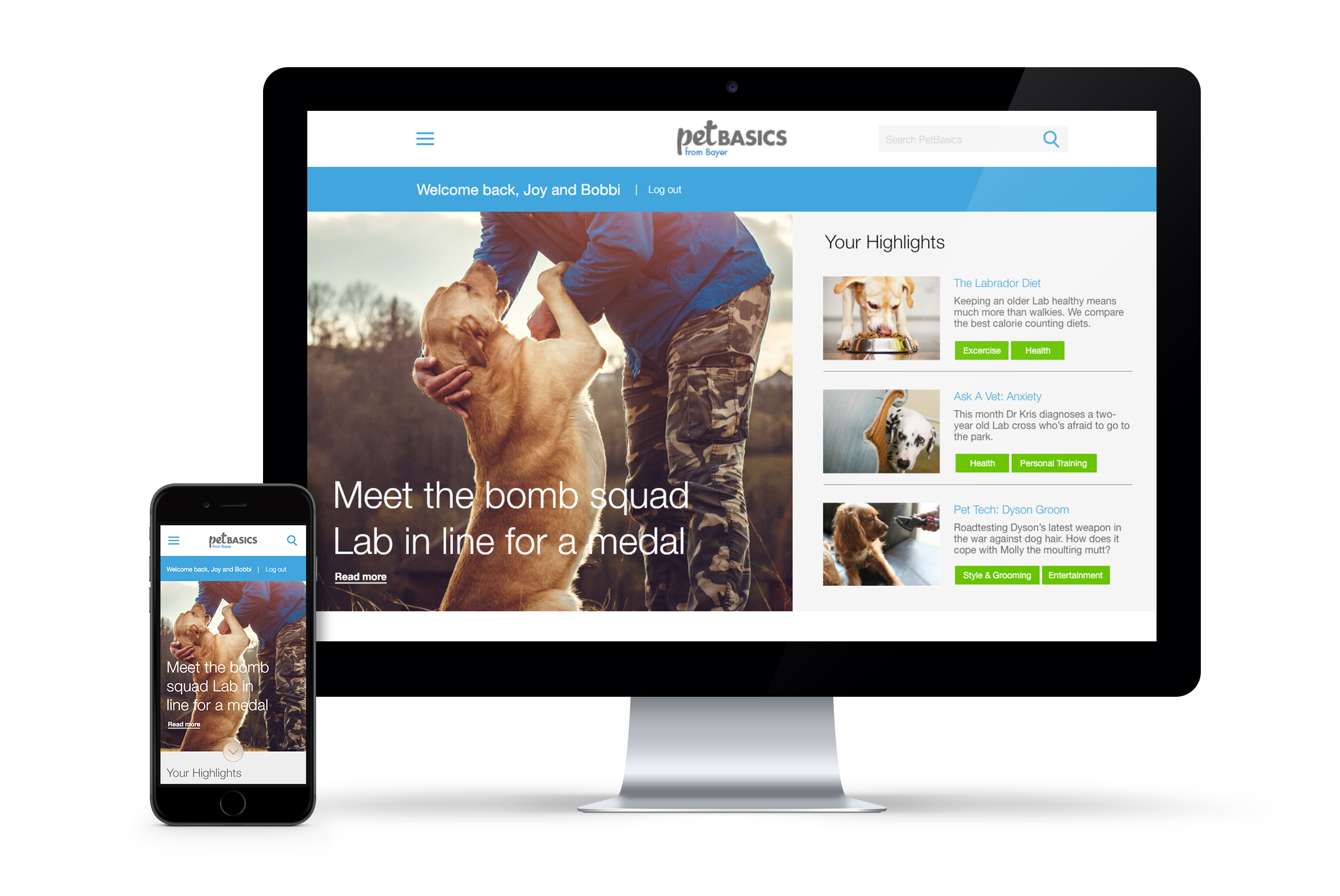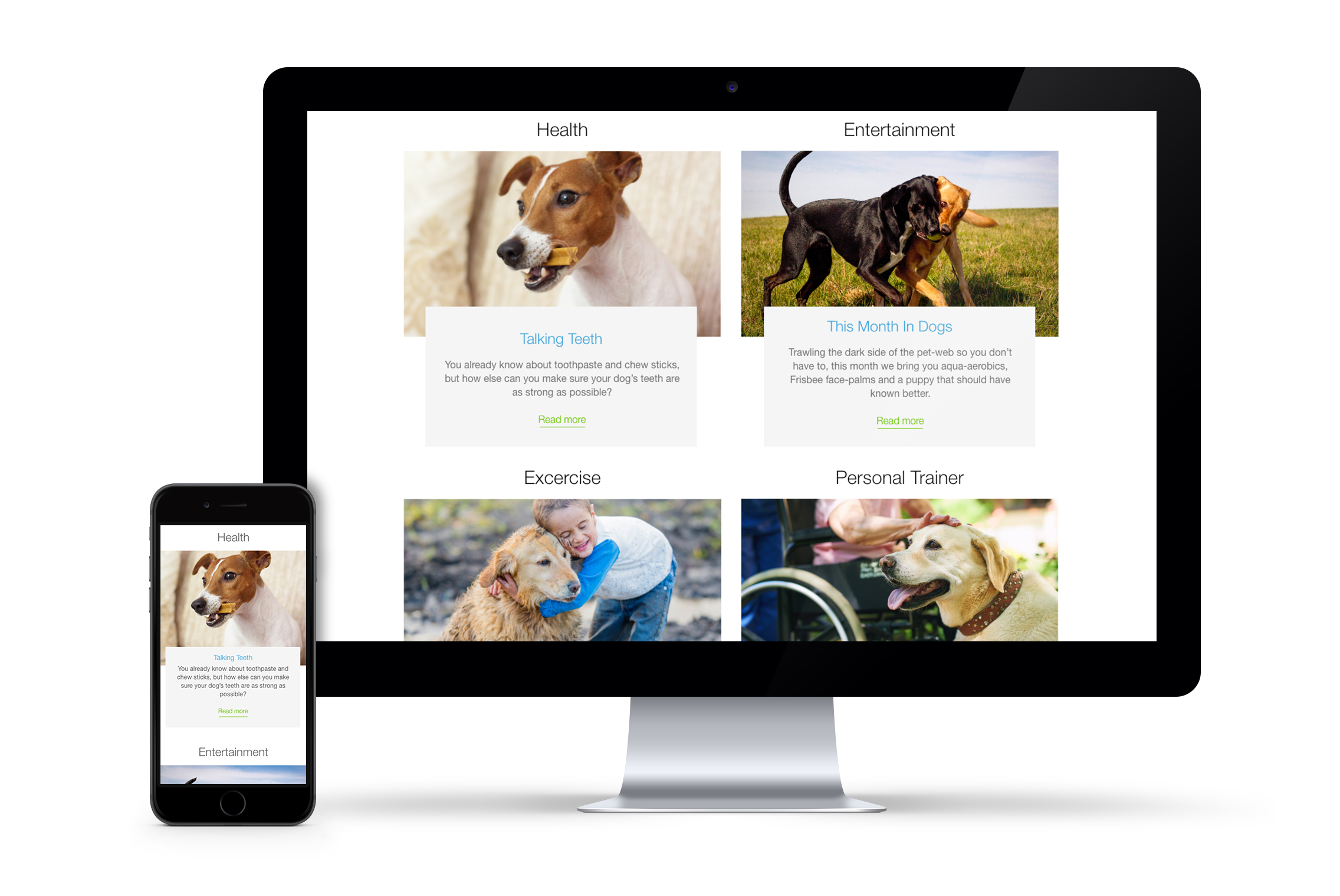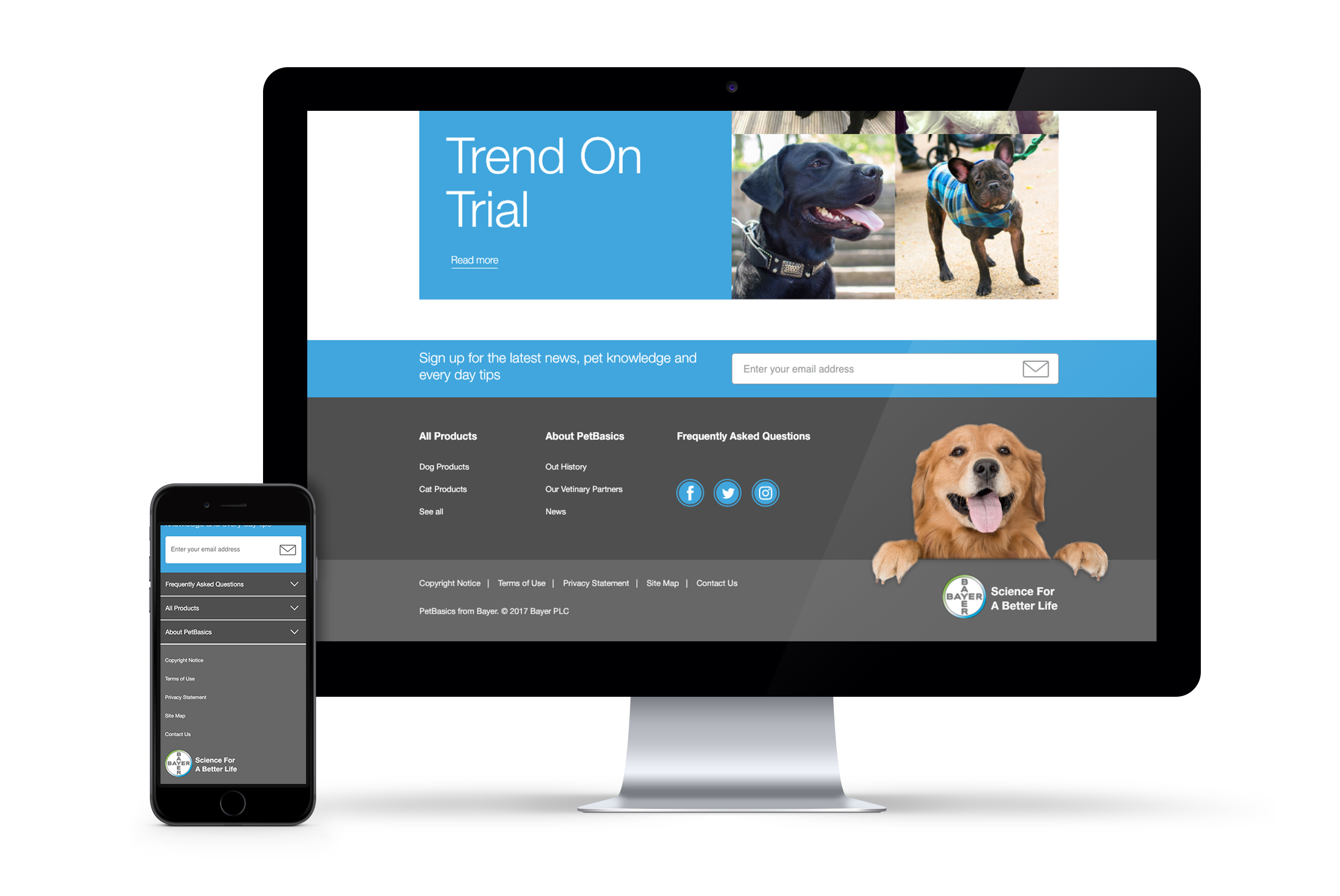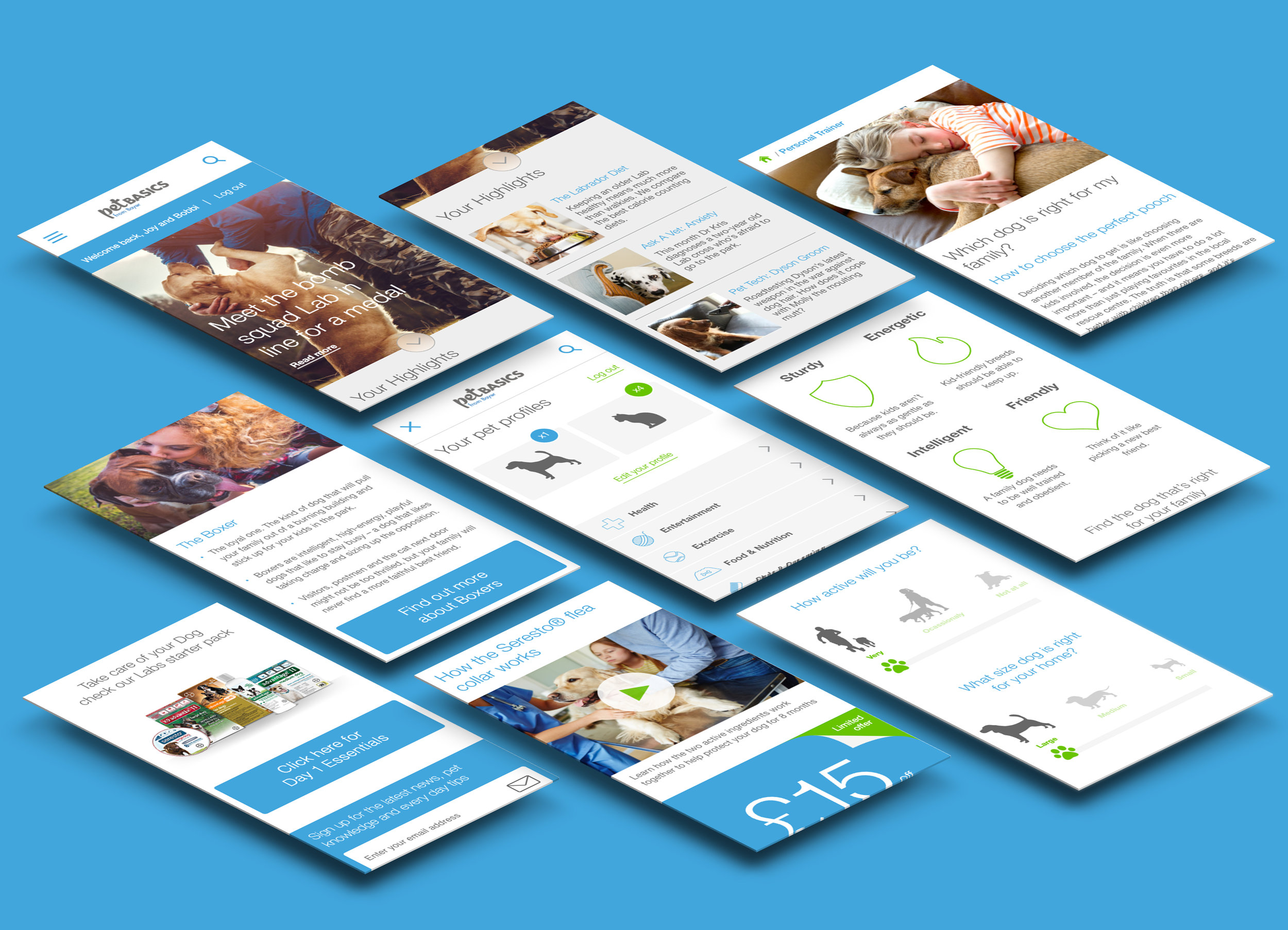 BAYDOCA (BAYER DOG CAT) CONCEPT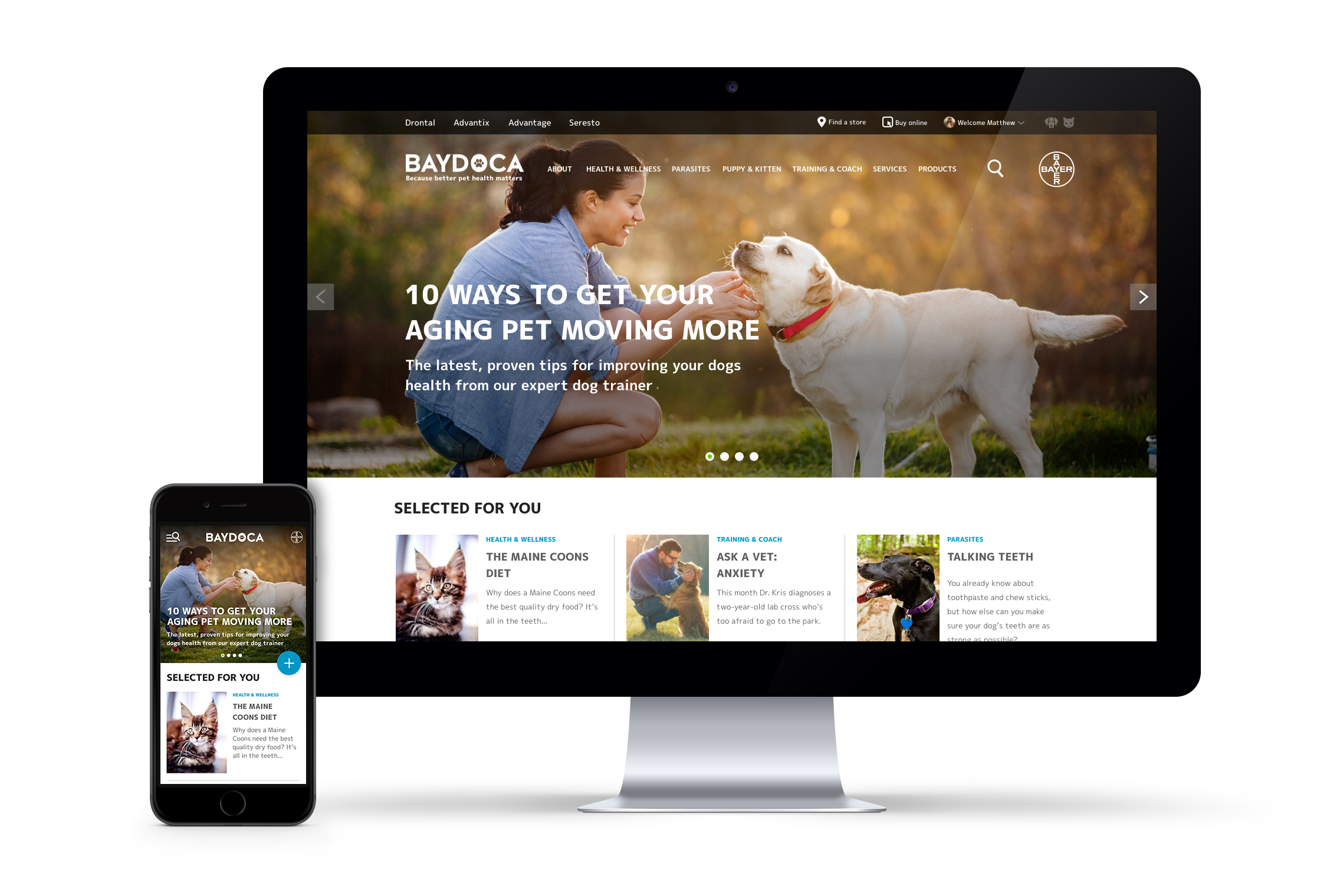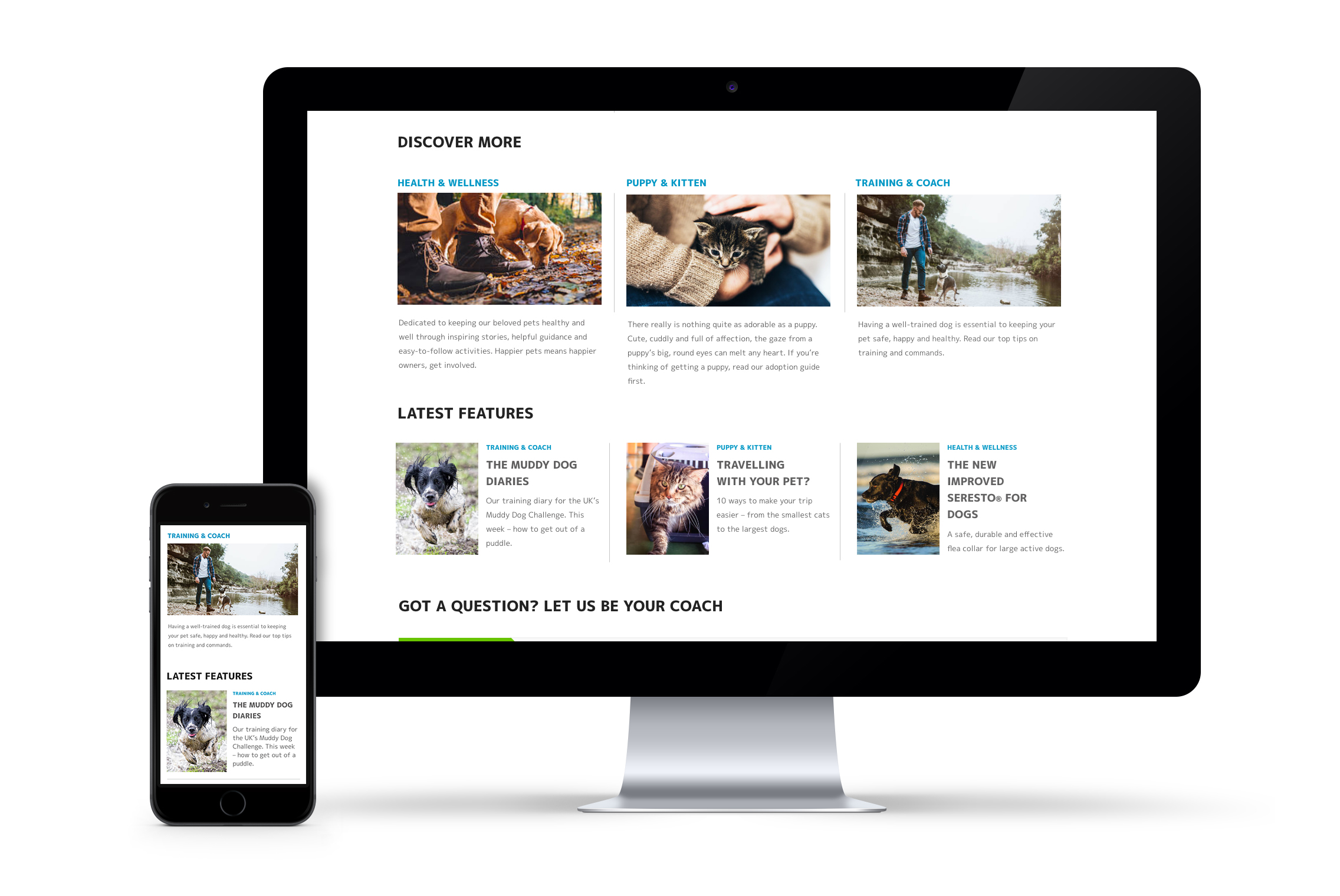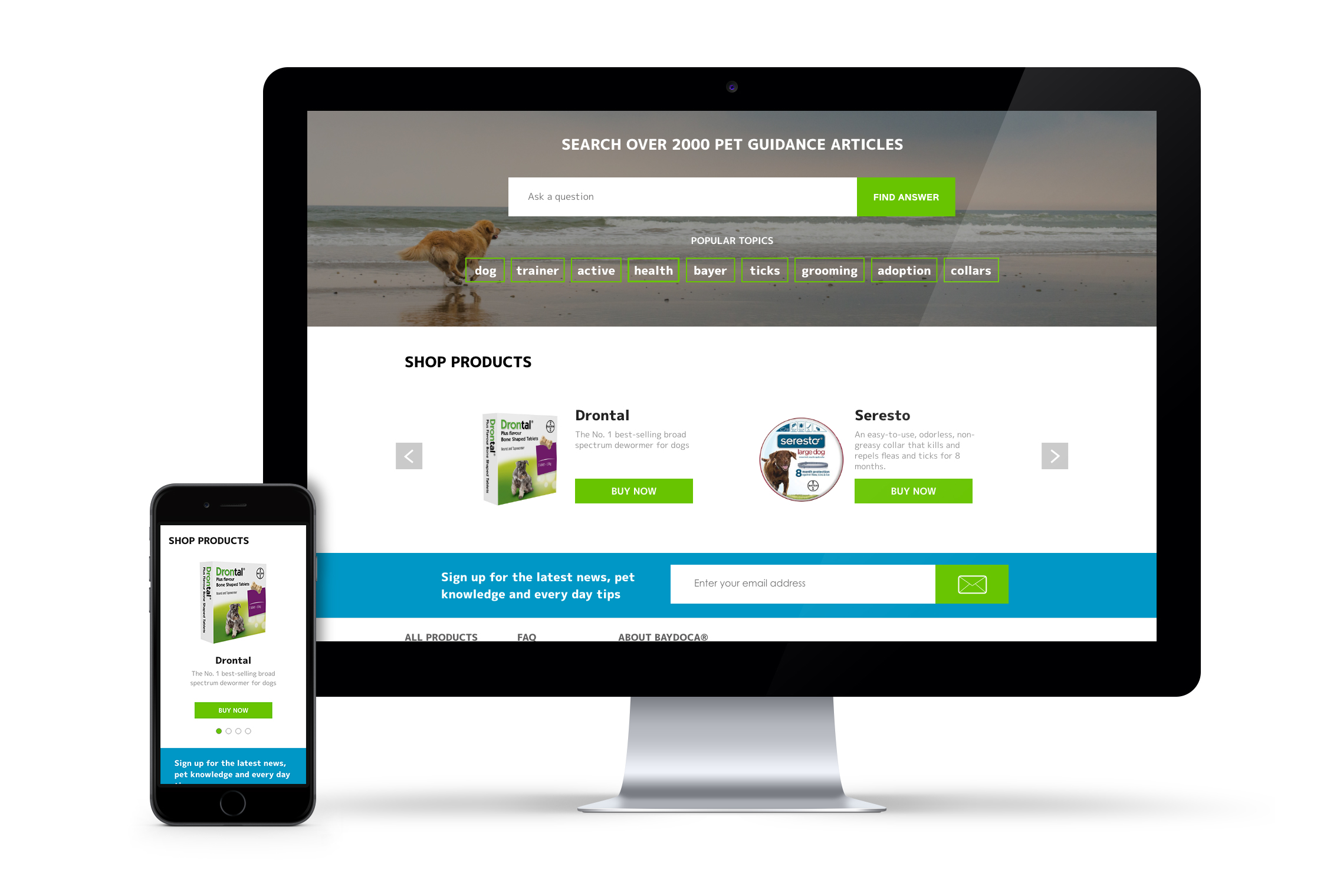 HAPPY CREATURES - CONCEPT 1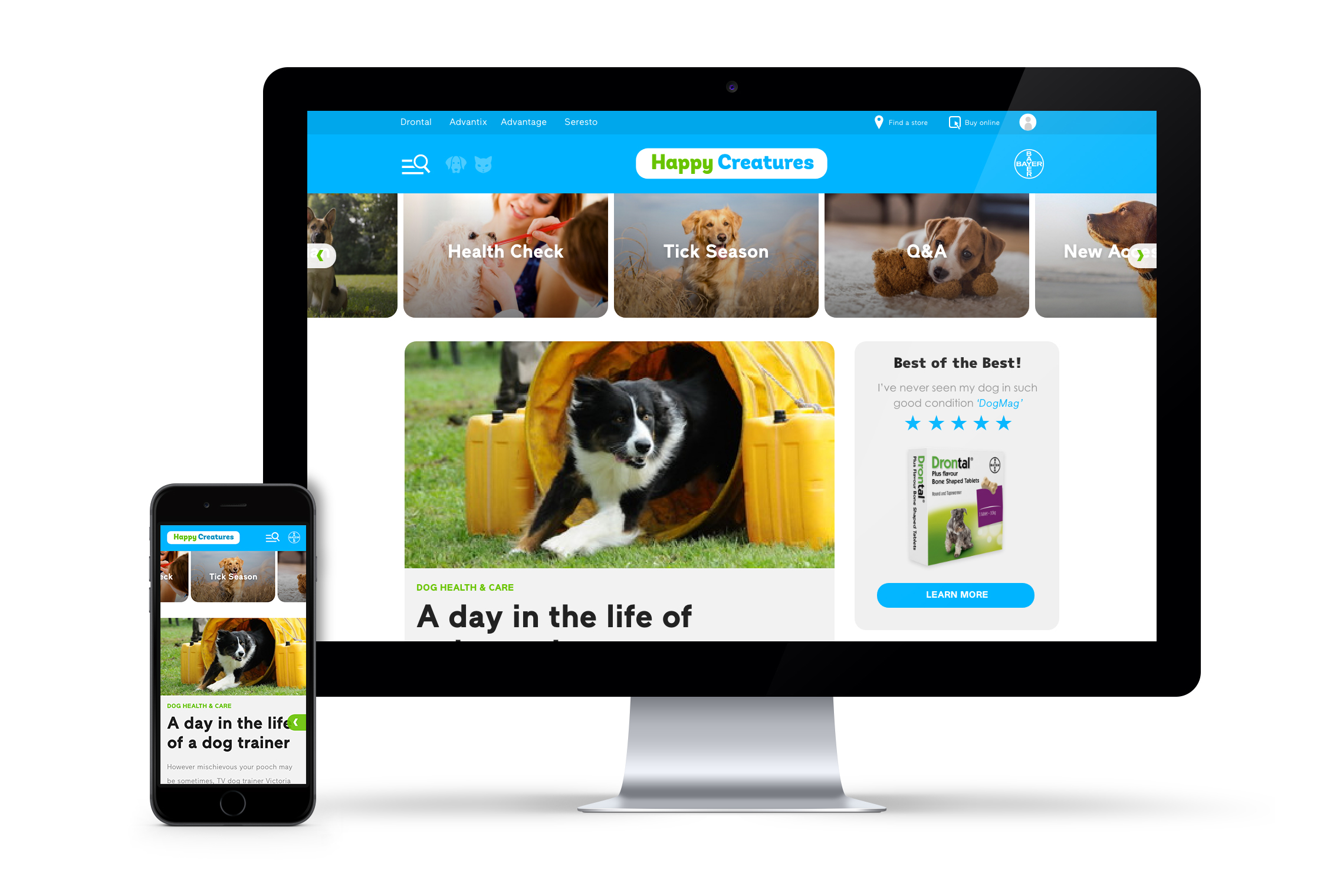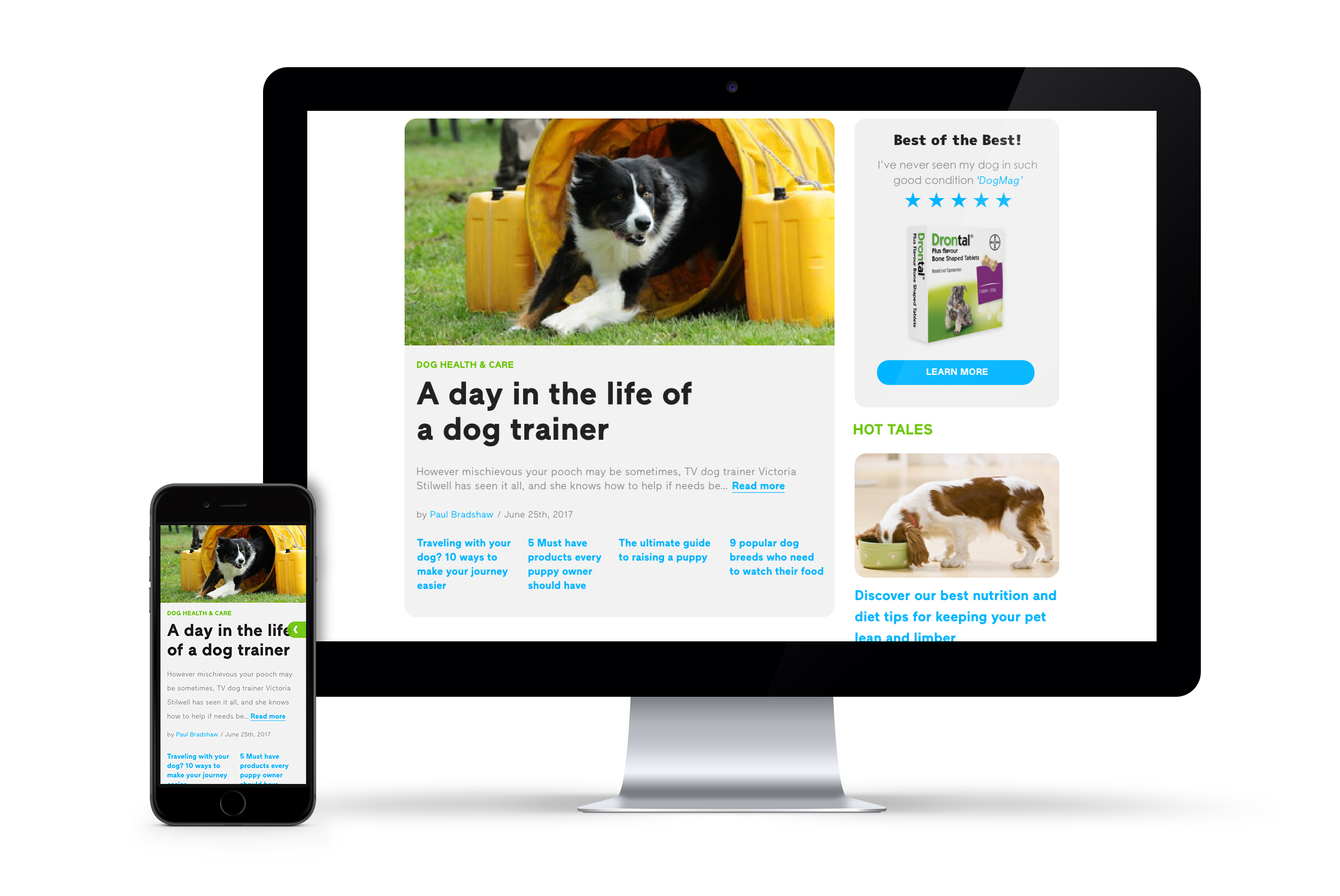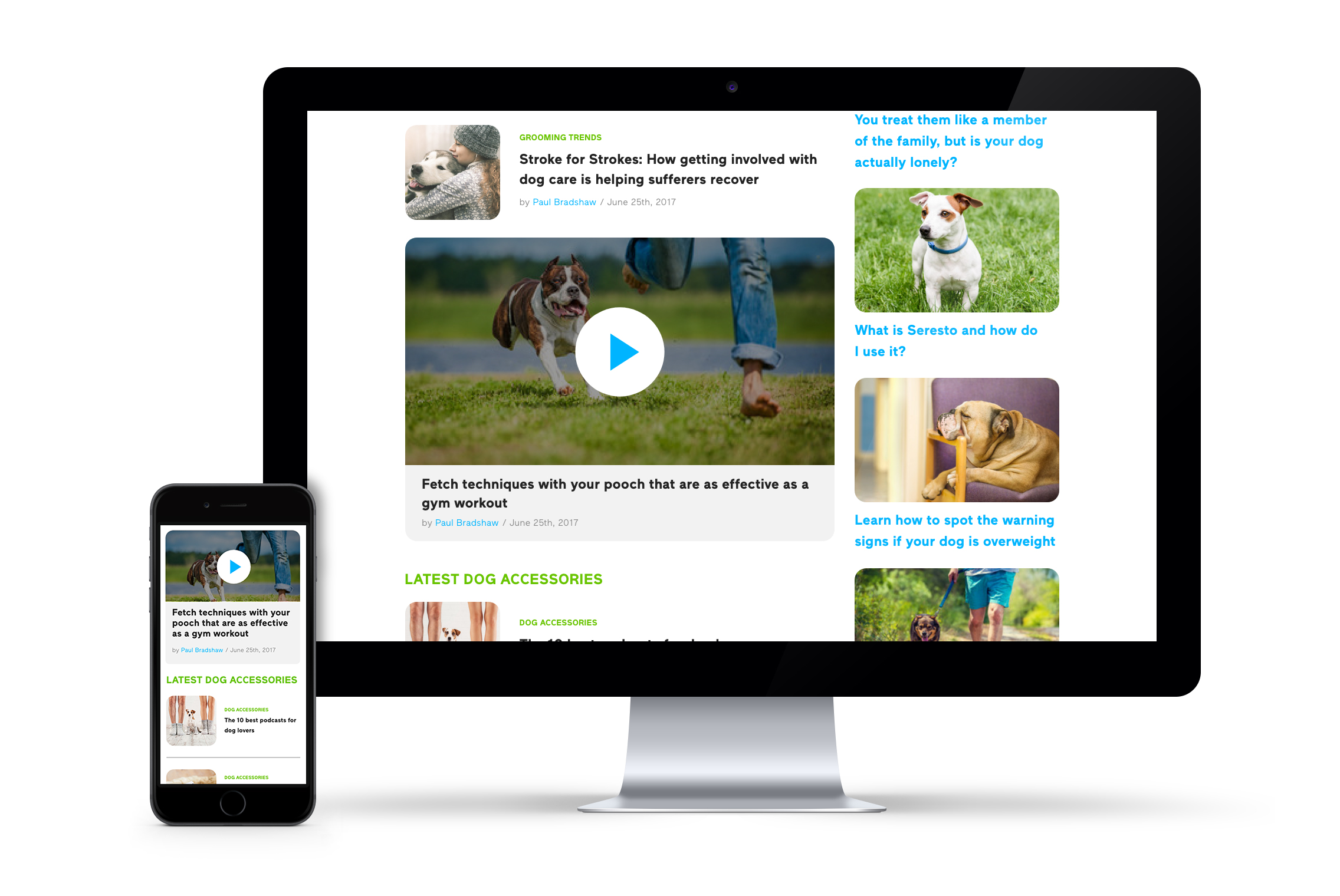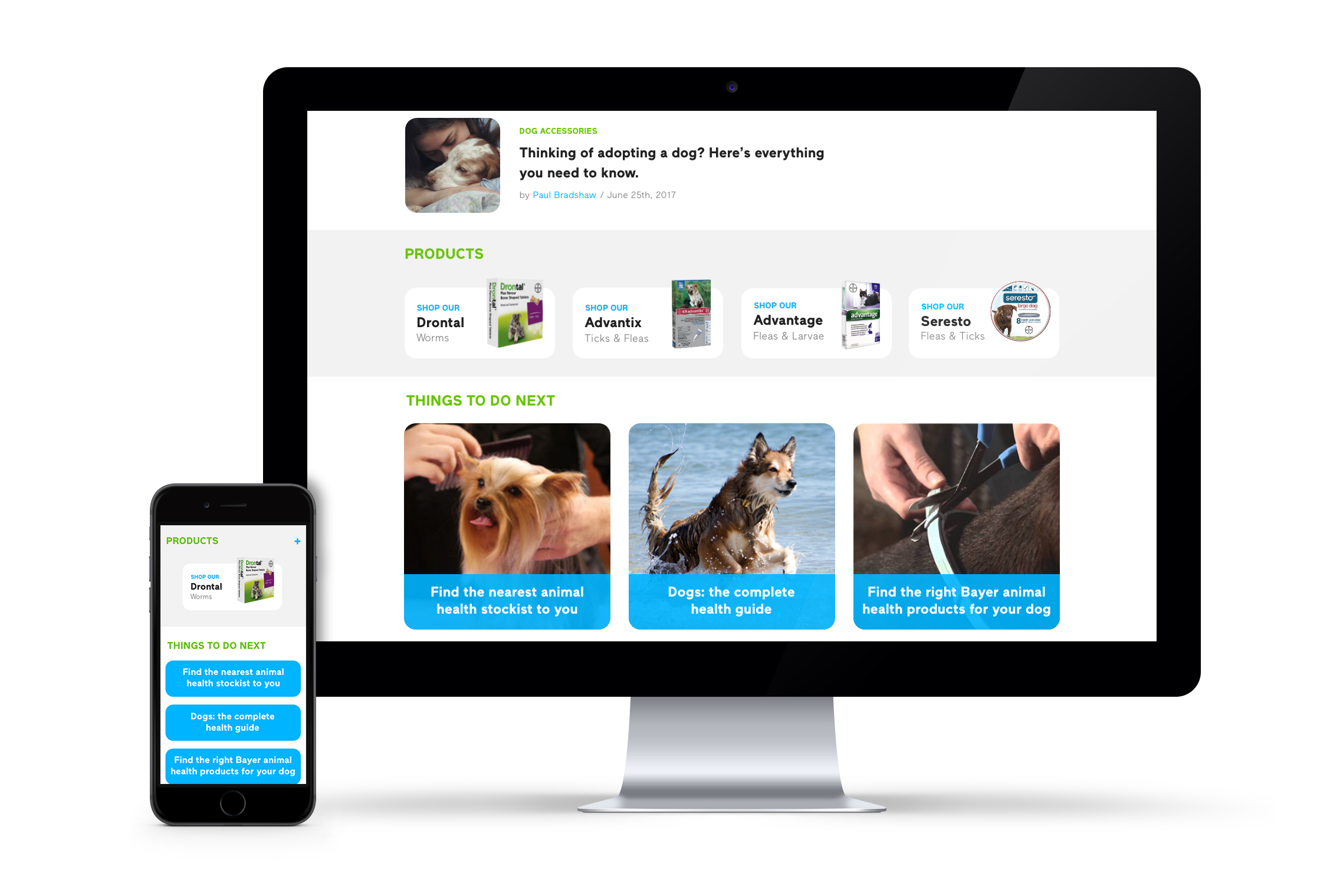 HAPPY CREATURES - CONCEPT 2