Defacto
Click & collect

DeFacto are a leading fashion brand with more than 168 stores throughout Turkey. DeFacto positions itself as a pioneering brand of the Mediterranean fashion scene and worked with eCommera to become a leading omni-channel retailer.
My role was to improve and redesign the 'click and collect' experience for the web store. Following its launch Click & Collect sales have almost doubled.
In addition, I was involved in redesigning and optimised the entire checkout experience by delivering an improved customer journey flow and an intuitive, friendly, user interface. This led the drop off rate from login page to order confirmation dropping by less than 9% Year on Year.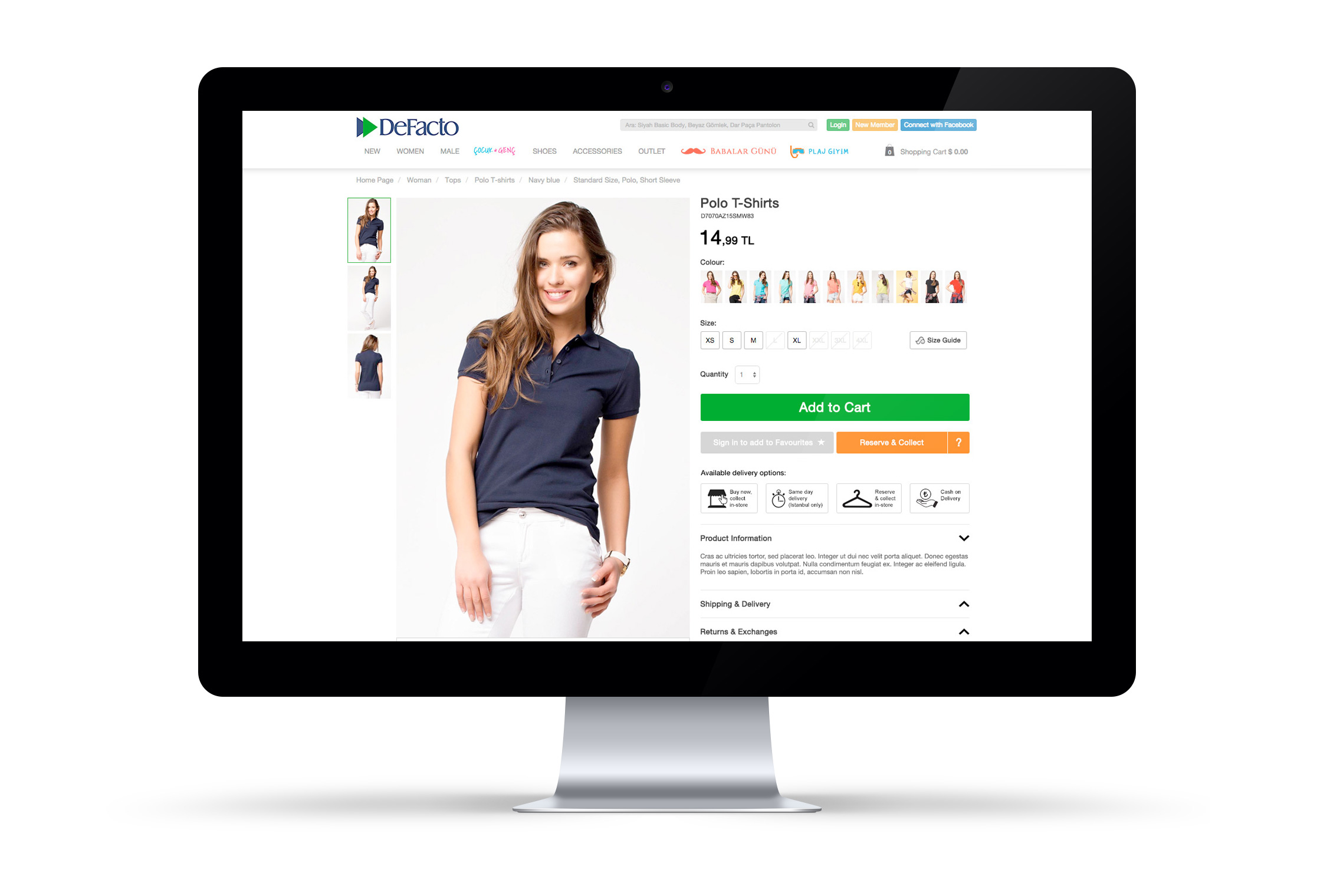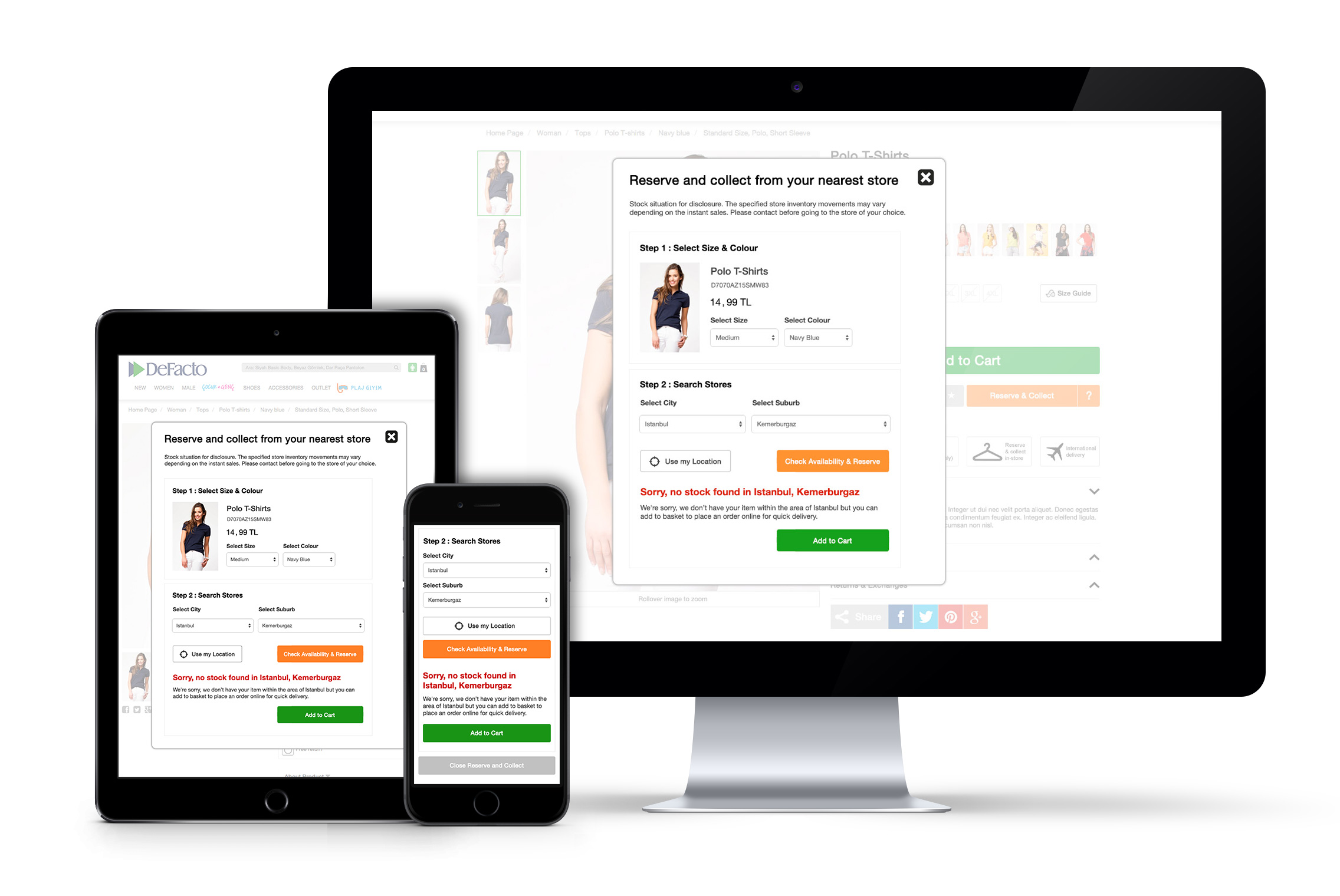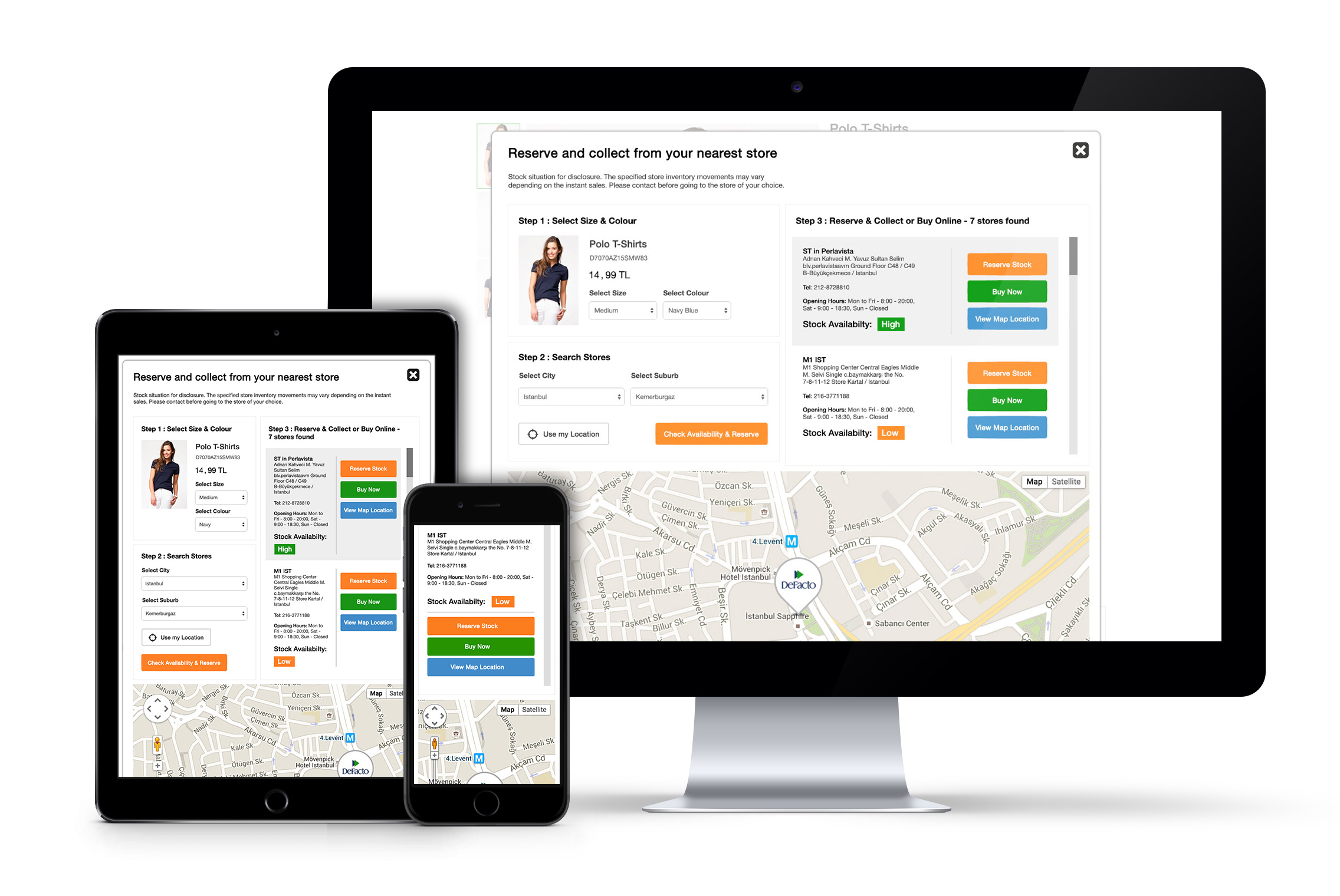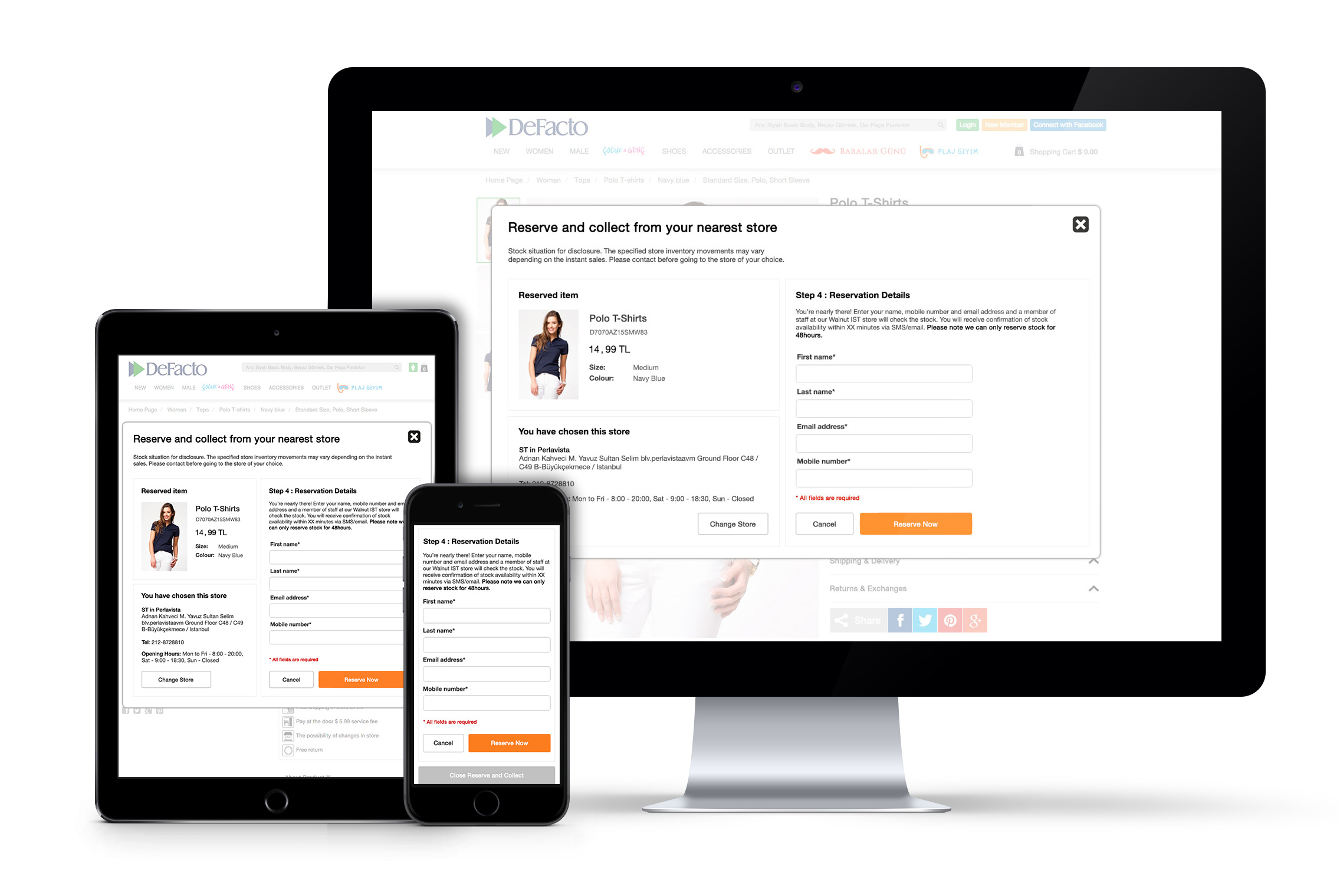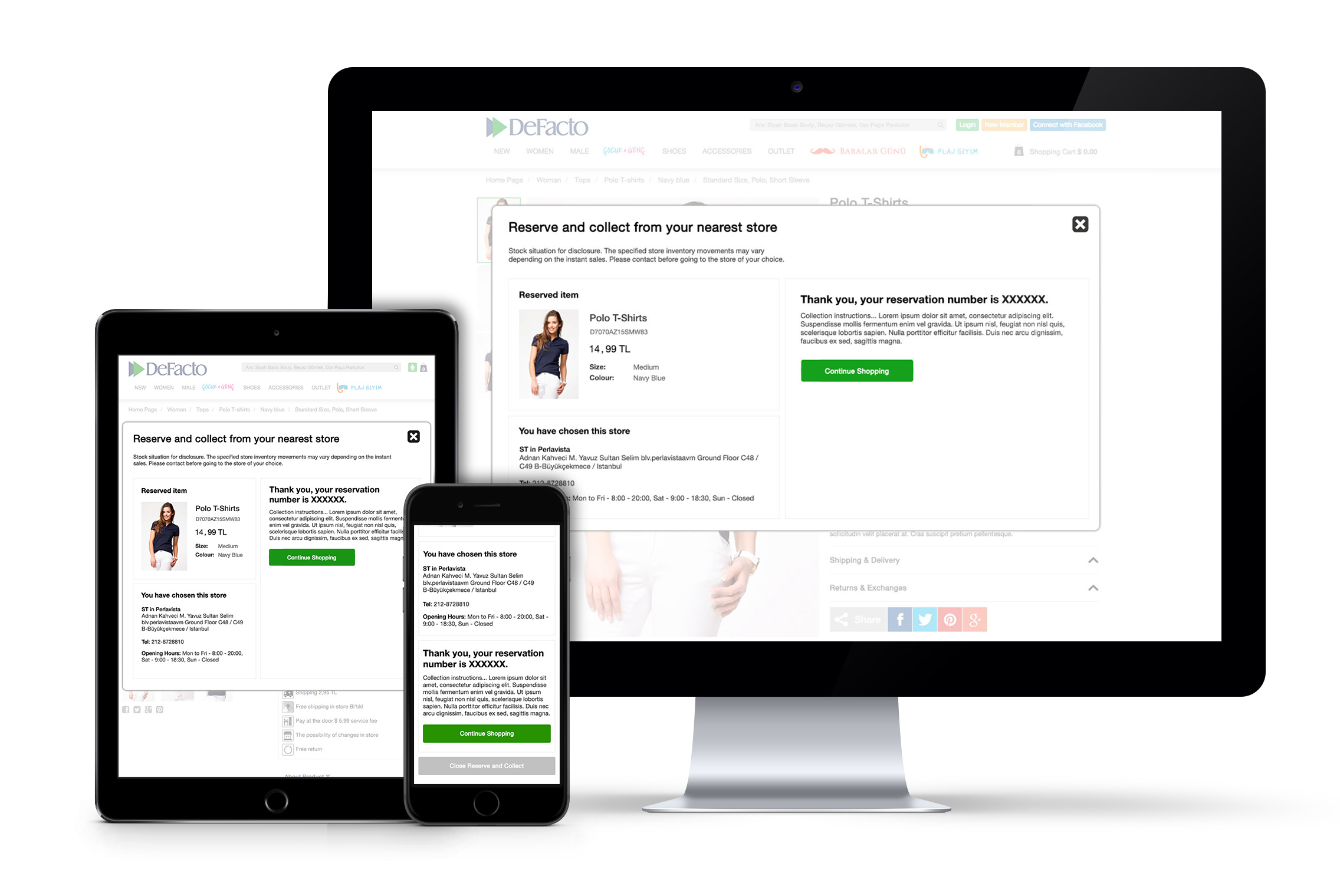 "I worked with Sanjay on the Defacto Omni-channel transformation programme, Sanjay was a key advisor and contributor to the consumer experience and page designs of our omni-channel features providing aesthetic and data led options on how to improve conversion. Click and Collect was a key feature in our omni-channel offering and with the implementation of the designs and solution we saw sales almost double and checkout drop off reduce by more than 9%. I would happily recommend Sanjay for future design projects."
Okan Boyaci, Omni-Channel Trading & Operations Manager, DeFacto